Executive Summary of Holman Behavioral Health Care Services
Established in 1979 as a leader in employee-oriented mental health services, The Holman Group has been an innovator in managed care services in the areas of psychiatric, drug, alcohol and adolescent treatment, servicing more than 500 client Groups and 1,000,000 eligibles.
The Holman Group is dedicated to providing top quality behavioral health services and effective benefit cost control through: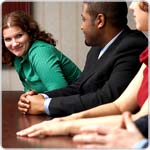 Early problem identification and resolution
Clinical excellence through training and experience
Superb quality management and support systems
Extreme Customer-focused service
The Holman Group strongly believes in the rights and dignity of ALL our clients. Our clinical protocol and administrative procedures demonstrate this belief. We are truly invested in, and committed to providing caring and effective treatment to our clients.
The Holman Group's treatment philosophy supports symptom reduction and crisis resolution within a brief therapy model. We strive to provide the most effective clinical services in the least restrictive setting. The goal is to restore our clients to their highest possible level of functioning within the shortest period of time. Early intervention prevents the need for higher levels of care.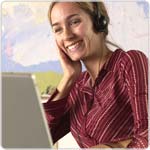 We place a strong emphasis on the treatment of substance abuse and dependency problems. Chemical dependency is a treatable disease. It is characterized by chronicity and progressiveness with a high potential for relapse. However, relapse does not denote failure as much as insufficiency of treatment. Although the disease cannot be cured, in the sense the individual can use alcohol or drugs again, it can be arrested and the individual may again attain a lifestyle of purposeful and constructive activities. Whenever there is evidence of abuse or dependency, this becomes the primary diagnosis and focus of treatment. An insistence is placed on total abstinence and working on an active program of recovery. Every attempt is made to position our clients for success.
The Holman Group offers a full continuum of behavioral health plans including:

Top of the page
Leadership Milestones
Established Company - 1979
Privately held; focus on client service and clinical care, not shareholders
Launched to develop and administer
Employee Assistance Programs (EAP)
1980s
Worked with major benefits consulting firms and clients, such as Southern California Edison, the Southern California Gas Company and several Taft- Hartley Trusts to design an Integrated Mental Health Management Program
Leader in development of mental health utilization review and case management
California Knox-Keene Licensed in 1985
Our California Knox-Keene license is a single service HMO license which allows us to assume the risk, as well as the responsibility, of managing mental health care
Licensed in Nevada in 1992
Licensed in Nevada to operate as specialized mental health/chemical dependency insurance plan
Company provides Insured, Point-of-Service and EPO Plans
2000
Received a TPA, Third Party Administrators license from the Department of Insurance in California.
2004
Founded Holman Frazier, LLC in Scottsdale, AZ. Drs. Holman & Frazier have over 45 years combined experience in Managed Behavioral Health Care between them.
Opened Northern CA sales and service office
2005
Opened a Holman Frazier office in Tucson, AZ
Licensed in the state of Arizona with a utilization review agent certificate
Implemented the InterQual Level of Care Criteria for Behavioral Health
2007
Opened Texas sales and service office
2009 and Beyond
Opened East Coast sales and service office
Continued innovation in managed behavioral health services, such as crisis debriefing teams
Carve-In Plans which bridge the psychological and physical health continuum, impacting medical results, costs and quality-of-life

Top of the page