You Get What You Pay For
Myths About "Free" Employee Assistance Programs
by Ron Holman
These days, many health insurance companies, disability carriers, payroll management organizations and medical carriers are "branching out" into the behavioral health care field, offering "free" Employee Assistance Programs (EAP) as part of their core plans. This seems like a great deal to the average consumer. The rationale goes, "If you are already going to offer the medical or disability plan, why not throw in the 'free' EAP?"
Do you think that behavioral healthcare is the main focus of a disability carrier or payroll management corporation? They usually partner with another organization or bring in a smaller behavioral health-related company to provide EAP services. As a result, the kind of help available to employers is much more limited than what a specialized and licensed EAP carrier provides. Some of the most important components of a valuable EAP are left out and left unmentioned, including:
Face-To-Face Assessment, Referral, and Brief Therapy Sessions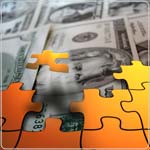 Many free EAPs only offer phone rather than face-to-face sessions with a licensed clinician. In most cases, counseling that is conducted over the telephone, rather in the privacy of a clinician's office, is marginally effective. The Employee Assistance Professionals Association (EAPA) says that an EAP should establish "procedures to determine when to provide short-term problem resolution services." Most often with phone assessment and referral services, the employee does not have the option of shortterm problem resolution. The employee can only speak with a clinician over the phone for a brief time, never really being able to explore the issue fully, let alone connect and establish therapeutic rapport.
Some carriers say that they will provide face-to-face sessions if needed, which means that it is up to the carrier to determine whether an employee will receive the face-to-face sessions. EAP cost savings are based on plan designs that employ face-to-face sessions. The "free" EAP plans are simply paper programs that can cause more harm than good by not giving the employee the opportunity to discuss a problem in the security of a clinician's office.
Statistical Reporting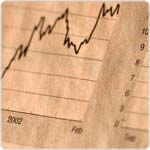 When a company chooses to offer its employees a "free" EAP, they may not be invested in who utilizes the plan since they are not paying for the EAP. However, one very important quality of the EAP is the ability to detect any patterns within the employee population regarding drug and alcohol use, personal problems, legal or financial problems and issues with child care and elder care and identify any necessary assistance. By receiving and reviewing these reports, companies can get a "heads up" on the types of issues their employees face and can be in a position to take action, which is one of the most important qualities of a successful business in today's world. Nothing is the same in the United States since September 11th. Knowing what is going on is important.
Because many of the "free" EAPs do not give employers utilization reports, company executives are unable to understand their employee's needs.
Crisis Intervention
In its "Standards and Guidelines for EAPs," EAPA says that it is essential for EAPs to offer responsive crisis intervention services to employees, eligible family members, and the organization. When a crisis occurs on the job or at home, employees and their family members often need help coping with the traumatic event. It is the EAP's job to offer counseling to those affected. Specialized EAP carriers have access to a network of crisis intervention specialists and therapists. They have the ability and understanding to effectively and quickly provide counseling in times of need.
When crisis intervention services are not " available, as with most disability carriers and in payroll management organizations, employees are left to struggle with traumatic events on their own. When employees think that the EAP is available for help, but find out that it does not cover emergencies, there could be a liability for the employer. In most cases, employers with "free" EAPs find themselves without access to on-site intervention when it is needed most. Many times, the employer must call around town trying to locate a specialized behavioral health care company that will offer crisis intervention on a fee-for-service basis.
On-Site Presence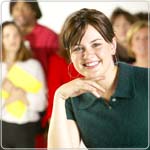 Because the EAP is not the disability carrier or payroll management organization's main focus, they may put little time or attention into it. Most often, on-site meetings with human resources representatives, supervisors, and employees are not included as part of the "free" plan. Therefore, unless a corporation has more than 5,000 employees, there is little to no contact between the EAP vendor and the company's contacts. Specialty behavioral health care vendors appreciate that the understanding and communication of the EAP is imperative to its success. EAPs list of essential components of an EAP identifies supervisor involvement and consultation as a top priority. EAPA goes on to say that an EAP should "provide training for organization leadership to communicate EAP purpose and procedures and to explain the EAP role." This statement is clearly emphasizes the importance of key employer personnel involvement.
Management Referrals
An EAP can be an indispensable tool to those supervisors who appreciate its value. When supervisors observe poor work performance, they should be able to refer the employee to the EAP. The EAP presents a positive avenue for the supervisors to restore employee performance by providing effective tools for resolving problems in the most appropriate manner. During this time, the EAP vendor maintains contact with the referring supervisor, reporting specific information on the employee's prognosis, attendance, and compliance with the treatment plan.
The ability to refer employees to the EAP can also serve a safety net for companies. For example, a supervisor can refer an employee who is performing poorly on the job to the EAP. If that employee continues to fail to meet expectations and is terminated, the employer has the knowledge and documentation that every effort was made to retain that employee, including the referral to the EAP.
Most often, management referrals are not included in the "free" EAP. Supervisors cannot refer troubled employees to the EAP. They are only able to informally suggest to the employee that the EAP is available. Then it is up to the employee to seek help, if he or she is willing. More than likely, that employee will not seek help and will continue to be less productive. In most situations, even if the informally referred employee goes to EAP, the supervisor never gets any feedback.
Cost-savings
One of the goals of an EAP is to help manage health insurance costs by helping members solve their problems early, thus avoiding utilization of their medical insurance benefits. However, with a "free" EAP through the medical carrier, the employee is referred to a therapist within the carrier's network. Since these types of EAPs are often for assessment and referral only, the employee is seen by the medical carrier's therapist and is referred to the medical plan where there is a co-payment without ever having utilized all of the free EAP visits. This results in an increased medical loss ratio and often in an increase in medical premium. This is where the "free" EAP is funded. As a result, utilization of the EAP does not result in any type of cost-savings; rather cost increases.
Follow-up
It is important for EAP vendors to continually monitor and improve clinical practices and service quality if necessary. Most often, this is done through confidential patient satisfaction surveys. Surveys are sent to employees or dependents who recently used EAP services. The surveys help the EAP vendor determine to what extent the employees were able to resolve their problems and how satisfied they were with the services they received.
Since most "free" EAP vendors do not perform follow-up surveys, they have no way of knowing the perceived quality of the services that have been provided. Also, they have no way of monitoring trends among providers and the clinical staff. This allows these vendors to maintain status quo without ever needing to improve clinical practices.
How can a "free" EAP be at all tempting for companies that want to offer a truly worthwhile benefit? The only truly worthwhile EAP is one that a specialty vendor provides. Implementing an EAP should never be an afterthought or be considered a bonus to another plan. Stand-alone EAP and managed behavioral health care carriers have the experience and knowledge to assist employees and their family members in the most clinically appropriate manner. Their sole focus is dedicated to improving employee and employer relationships and well-being. The price of a specialized EAP is minimal compared to the rewards that companies will reap.
As the popular saying goes, "There is no such thing as a free lunch." In the insurance industry, there is no such thing as a "free" EAP. Employers are paying for the EAP premium as part of their disability, health, life, or other plan premiums. Offering employees "value- added benefits" implies that the benefits that are being added have value. But, by adding a "free" EAP, you are adding a benefit that has little or no value. In other words, you get what you pay for.

Printer friendly Version